SPECIAL OFFER

Souvenir Photo Album:
your complementary gift from Art du Voyage
for any booking in Alsace
---
Harmonia Italiana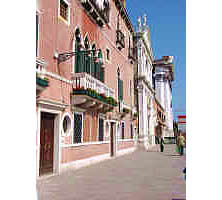 Italy seems to have its own gravitational pull, attracting not only millions of tourists each year, but also the most creative artists and thinkers of every era.
Art du Voyage invites you to discover the highlights of this stunning country while savoring the peacefulness and the serenity of historic monasteries that have been turned into 4-star hotels. Located in the center of Rome, Florence, and Venice, and open to all, regardless of religion, lodging at monasteries is a new travel experience based on a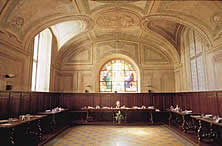 1500 year-old tradition of hospitality. You will appreciate the special atmosphere, which fills travelers with a feeling of awe and admiration, with their rich culture, imposing architectural appearance and superb interior decoration.
---
Biking in the Countryside
Imagine winding through the villages and countryside of France by bicycle, a fabulous way to discover the jewel of this beautiful country. Art Du Voyage offers a complete, exciting, informative and educational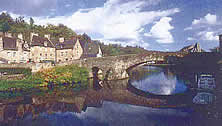 experience. Here there is no performance, only the pleasure of peacefully cycling through vineyards and taking advantage as much as possible of all the artistic, touristic, cultural and gastronomical resources in this stunning country. Our goal is to provide each of our guests with a premier bike experience while discovering the wonders of France. We can plan custom tours from the Loire Valley, to Brittany, to Normandy, to Dordogne, and to Burgundy. Here are a few samples of our tours.
---
The English Countryside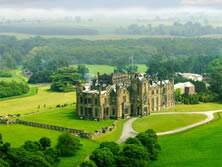 How do you picture the English countryside? Is it a landscape of lush green hills, rolling farmlands, wooded hillsides and meandering rivers? Is the countryside dotted with picturesque towns and villages, stone cottages and handsome market squares? If so, you are imagining the Cotswold, a beautiful region that lies in the idyllic heart of England with its stunning gardens and dazzling arboretums. Our itinerary will take you on a paradisiacal tour of a special part of England that has been attracting visitors for centuries.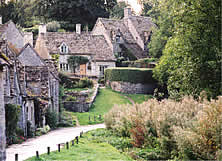 Whether you are looking for a romantic escape, a family break with children and grandparents, or a moment of pure relaxation, you will live a unique and unforgettable experience, allowing you to discover the best of Britain
---

Lessons of Tuscany
An extraordinary vacation awaits you at Il Borgo Di Villa Bossi-Pucci. Overlooking the famous Chianti Toscana wine-growing area, the resort and the centuries-old park that surrounds it have been a place of beauty and harmony since the Renaissance. Enjoy some lessons about Italian art, cooking, painting and more in the middle of Tuscany's vineyards, and olive groves, where medieval villages and hilltop castles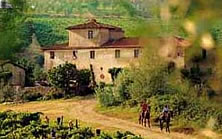 provide a setting that will delight your eyes and raise your spirit. It is a learning adventure enhanced by marvelous food and wine.
Your agency's customized e-flyer is awaiting you...
---
Colmar, 04 July 2004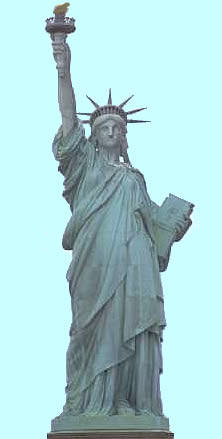 Come and live
a historical day in Alsace,
in the hometown of Bartholdi,
where a 40-foot high
Statue of Liberty
will be unveiled in commemoration of the 100th anniversary of his death.
Welcome to Alsace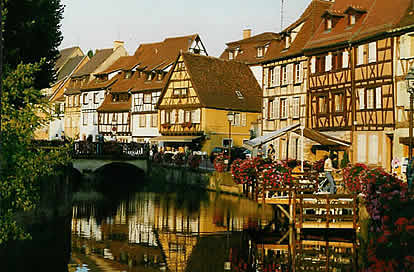 The Alsace region in northeastern France hovers near the border of Germany and is filled with timbered buildings straight out of fairy tales. Its originality lies in the diversity of its vast panorama of history, vineyards, gastronomy, culture, and museums. Enchanting attractions and breathtaking scenery await you in this region of tradition, legends, and unique festivals. Wander through the towns and villages with their architectural wealth combining typical rural styles and gems from the Medieval, Renaissance, and Gothic periods. The colors of Alsace - green, golden, and white – are splendid at any time of year. Come to this stunning part of France and take part in the Alsatian traditions where good living is an everyday event.
Click below for a sample of our packages
Riches of Alsace
Vineyards & Gastronomy in Alsace
Byways of Alsace & the Black Forest
Alsatian Christmas Markets
---

Chateau d'Isenbourg - Rouffach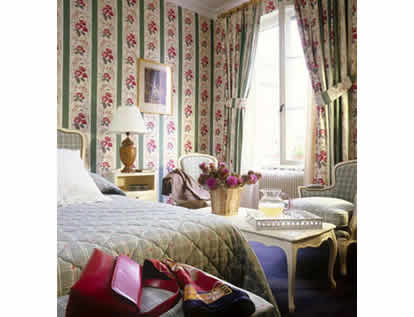 Built over 12th and 14th-century vaulted wine cellars, the Chateau d'Isenbourg stands imperiously as an authentic fairy tale on the slopes of the Vosges in Rouffach. Located 6 miles away from Colmar, this manor is a perfect historical and gastronomical halt on the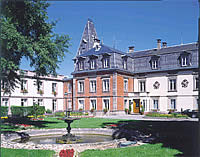 Alsace wine route. In contrast to the rustic charm of the nearby typical Alsatian villages, the chateau is a majestic residence. The richly furnished and decorated bedrooms, the superb facilities for relaxation, and the two dining rooms promise an indulgence level worthy of the confessional. Savor gastronomic cuisine and excellent local vintages with Chef Didier Lefeuvre in the candlelight splendor of the historic vaulted hall or on the terrace in summer with panoramic view on Rouffach, the Rhine Valley, and the black forest.
---

Hostellerie des Chateaux - Ottrot-le-Haut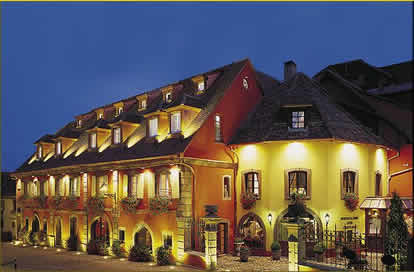 Above Obernai is the village Ottrot where stands this charming and luxurious 4-star hotel on the edge of the Vosges forest. Its exceptional welcome and service are embedded in the traditions of Alsace. The rooms provide comfort,
intimacy, and refinement, and a large garden provides for relaxation. The kitchen of Ernest Schaetzel offers traditional Alsatian specialties in its gourmet restaurant as well as an impressive wine-list, including a remarkable selection of Gewürztraminer, with considerable winegrowers of the area. In this idyllic environment, this sumptuous property offers a fitness center including an indoor swimming pool, massage, jaccuzzi, sauna, and solarium.
---

Régent Petite France - Strasbourg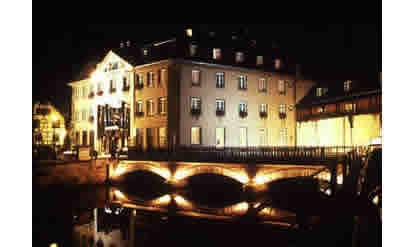 Situated in the heart of the old town, on the riverside in the picturesque Petite France, this exclusive 4-star hotel has an ideal location to discover the most important sights of Strasbourg. The property beautifully blends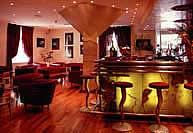 the historic charm of its setting with the brilliant modernity of its interior decoration. Unique in Europe, the Glacier Museum is incorporated in this building dating back three centuries. The hotel houses 72 guestrooms spaciously equipped in luxury design and all offering picturesque views. Its restaurant, "le Pont Tournant," featuring a terrace overlooking the river Ill, assures you the pleasure of fine and varied dishes.
---

Chateau de l'Ile - Otswald

Nestled in a wooded bend of the River Ill, the Chateau de l'Ile is surrounded by 4 hectares of garden and parkland near Strasbourg. This 19th century property offers accommodation of the highest standard.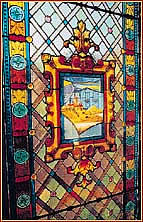 Its traditional architecture, with half-timbered walls and flower-bedecked balconies, makes it one of the most picturesque buildings in Europe. The 58 guestrooms and the 4 apartments offer exquisitely rarefied décor with marble bathroom and views on the river or the village. The master chef, Jean Ferriz, invites you to savor dishes of the regional and traditional cuisine as well as the finest Alsatian wine in a marvelous wooded room. The attractive indoor fitness area has a pool, a sauna, a jacuzzi, a solarium and a place to work out.
---

FEEDBACK
Please note that feedback on our newsletter is welcome. Let us know if you like the format and the general content. If you have any ideas for improvement, don't hesitate to contact us. Thank you.