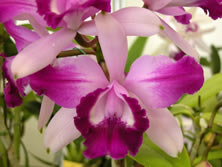 Chelsea Flower Show
7 days / 6 nights
May 22 - 28 2004
Settle into the 4-star Montcalm Hotel, an elegant hotel discreetly located in a quiet Georgian crescent near Marble Arch… tour the spectacular displays at the world-famous Chelsea Flower Show on opening day (exclusive "Members only" entry pass included) and learn new gardening techniques… discover the enchanting region of the Cotswolds with its undulating hillsides and attractive villages… drive through rural and scenic Northhamptonshire to visit Princess Diana's ancestral home, Althorp… visit Windsor Castle, the largest and oldest occupied castle in the world… see the spectacular Hampton Court Gardens set on over 60-acres... discover London and its many wonders on a full-day city tour, including a traditional pub lunch...
---
---

Canal & River Cruising
In general, canal cruises emphasize relaxed, leisurely travel in remote countryside areas. The actual miles traveled on a canal trip are relatively few, with frequent opportunities for spontaneous waterside activities such as walking, bicycling along towpaths and local excursions. River cruises cover more ground, more quickly. They too offer a relaxed onboard atmosphere, but the emphasis shifts towards a more comprehensive itinerary, with most activity taking place on sightseeing tours away from the ship.
Contact us to learn more about our exciting new selection.
---

Don't forget
our special offer
3 nights = 4 nights
at selected hotels
till the end of March
---

For 2004,
we have created
14 Select Group Tours
that we can customize
to your agency.
To see a sample, click here
Please contact us to receive links to our e-flyers
---

FRENCH-AMERICAN RELATIONS
Two centuries of friendship
America's contribution to the liberation of France was the most recent chapter in a friendship that has spanned two centuries. From General Lafayette's decisive aid to the American colonies in 1781, to that early June morning of 1944 on the beaches of Normandy, the Franco-American friendship has produced a cultural richness evident in figures like Alexis de Toqueville, Benjamin Franklin, Jean-Jacques Audubon, the Statue of Liberty, Gertrude Stein and Sidney Bechet.
6 June 1944 - 6 June 2004
60th anniversary of the D-Day Landings
The 60th anniversary of the Battle of Normandy will be celebrated in 2004. Official ceremonies are to be held in the presence of veterans and heads of state on 5 and 6 June. The whole world will be talking about Normandy and visitors will be flocking to take part in these celebrations. On the fringe of the official ceremonies and commemorations, popular festive events are also being planned in the region, with street theatre, big-band concerts, fireworks, etc. Local communities will have a feeling of liberation in the air... We have prepared some new packages to help your clients discover the historic sites and beauty of Normandy.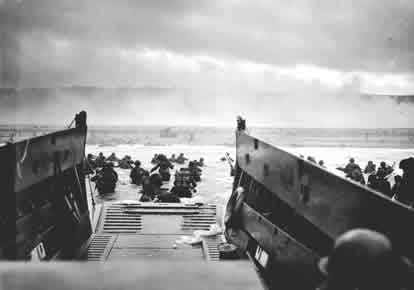 To remember and learn more about D-Day, and the upcoming commemoration events in 2004 , you can visit the official website by clicking here
---
Chateau La Chenevière

Chateau La Chenevière is an 18th century chateau situated between Omaha Beach, where the American forces landed on D-Day 1944, and the historic town of Bayeux, famous for its tapestry depicting the conquest of England by William the Conqueror in 1066. This elegant, classical residence stands in its own parkland of mature trees, embracing the graceful mannerisms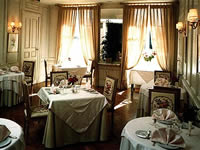 of a bygone era and the warmth of an English country house. It is a haven of peace and rural tranquility. The twenty rooms, each with a garden view, are generously spacious and comfortable, with a range of personalized floral decors. The distinguished cuisine of chef Claude changes with the seasons and the day's catches from the sea accompanied by many fine wines. Chateau La Chenevière awaits you in a peaceful; verdant setting with a staff proud to offer guests service that is worthy of a deluxe hotel. You will be received in the best tradition of hospitality in Normandy.
---
Grand Hotel du Luxembourg
A stone's throw from the city center and pedestrian area, at the foot of the cathedral and the renowned tapestry, not far from the D-Day Landing Beaches, the Grand Hotel du Luxembourg enjoys a superb location to visit Bayeux and the surrounding region. Built in a 17th century mansion house, the Grand Hotel Luxembourg offers a gastronomic restaurant "Les 4 saisons," an American bar "Le Royal," and 24 nicely furnished bedrooms where you will also be offered peace and quiet in a colorful setting.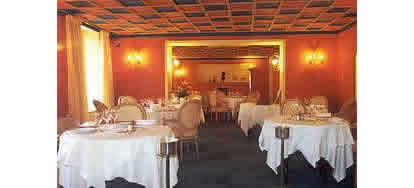 ---
Special offer
in March 2004
Stay 2 nights and the third one is free!