Only 15 days left
Win a trip to Paris

Passions Parisiennes
Enter our contest for a chance to win a memorable journey to Paris, the City of Light, the City of Romance, the City of Love. Fly Air Tahiti Nui from Los Angeles to Paris and spend 4 nights at the wonderful Hotel Pont Royal. Simply book and confirm a package (5-night minimum required) between September 15th & December 15th 2004.
To get more detail on the itinerary, please click here
---
Cannes
Fashion Festival
5-15 January 2005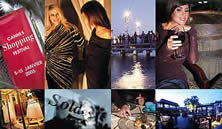 In an exclusive event held in Cannes, the greatest names in luxury clothing will be presenting their Spring/Summer 2005 collections at the Palais des Festivals. Take the opportunity to participate in unique gala evenings at the most fashionable night spots with famous designers such as Christian Lacroix, Jean Paul Gauthier, Hugo Boss, and Christian Dior. 700 top-of-the-range boutiques representing all the leading names will give you a very special welcome and a chance to buy items from their winter collections with reductions of 30 to 50% on pre-sale prices. Following the success of this event last year, Cannes will again be swept by shopping fever during 10 days.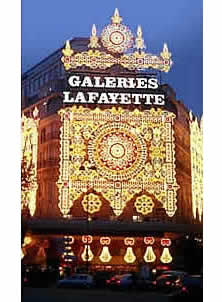 In Paris, situated on boulevard Haussmann behind the Opera Garnier, stand the city's major department stores: Galeries Lafayette and Printemps. These two classified historical monuments treat tourists and local shoppers to the quintessential Parisian experience. With its prominently displayed Lætitia Casta posters, Galeries Lafayette is as flamboyantly omnipresent in the streets of Paris as it is world famous. Printemps exudes a quiet and elegant ambiance with mini-malls of legendary boutiques such as Yves Saint Laurent and Celine.
Come to France for an amazing shopping spree, and take advantage of the greatest winter sales in the stores of the most famous French brands.
---

Culinary Holiday at Relais Villa l'Olmo
New Lower Price!!
Discover the Villa l'Olmo, located just outside Florence, in the middle of beautiful pine forests among the olive groves of Chianti. The property, created to provide a luxurious atmosphere, offers an elegant haven in private apartments and villas.


Come to the heart of Tuscany to learn the secrets of its traditional fine cuisine and discover its distinctive wines, while savoring the excursions and the beauty of its surrounding region.
---
Agent Fam Packages:
Go to Europe at Winter vacation for only $499!
Art du Voyage offers an incredible opportunity to travel agents… 5 very special packages only for you… a complete 4 days / 3 nights program, including tours transfers & accommodation at 4-star hotels, at the special price of $499 per person! Choose from Florence, Paris, Rome, Venice, or Cannes.
To have more detail on these itineraries, please click here
---
Chelsea Flower Show

During May the grounds of Chelsea in London come alive with the sights and smells of the finest collections of flowers in the world. See the latest and greatest in gardening ideas and experience the wonder of the world's most famous flower show. The garden designers will provide you with lasting memories and endless inspiration.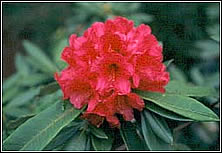 The vast array of horticultural sundries, floral art demonstrations and the lifelong learning exhibits all together make visiting Chelsea Flower Show a special occasion.

February is a most promising month, with hours of sunshine that announce springtime. Violets venture out, and jays, finches and blackbirds all make their presence felt. In Europe, February is called the "festival month."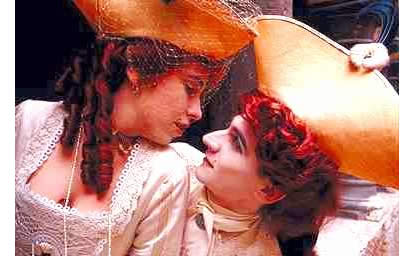 The first international carnival celebration in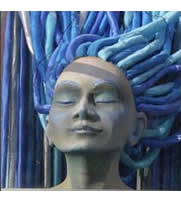 France - the Nice Carnival - is the top winter event on the French Riviera. The city of Nice comes alive in a fortnight of festivities: carnival processions, elegant flower parades, entertainment and fireworks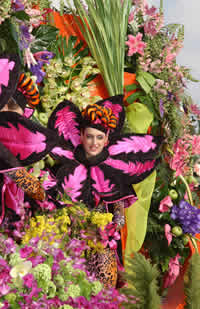 will attract over a million spectators! The world famous carnival in Venice gathers tourists from all over the world. Tourists flood the city for an orgy of pageants, concerts, balls, and masked self-display. And finally the most romantic February festival is Valentine's Day on the 14th celebrated by the
exchange of loving verse messages. Come to France and Italy in February, take advantage of low season prices and discover how European people celebrate the "festival month."
Romance & Festivity in Nice
Valentine's Day in Paris
Venice Carnival
---

Hotel Cavendish - Cannes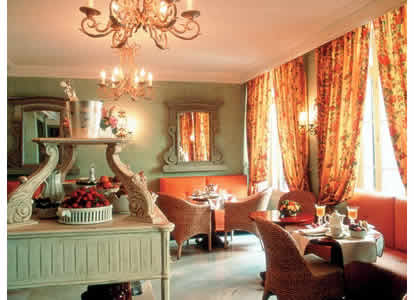 Ideally located a few minutes walk to the "Palais des Festivals" and "la Croisette", the 4-star Cavendish, built in 1897 and reopened in May 2001 after a comprehensive renovation program, recreates the atmosphere and the style of the end of the 19th century. The 34 rooms have been totally rebuilt, redecorated and therefore also equipped with the latest technology: direct internet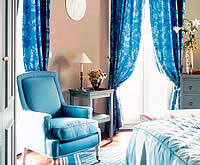 access, soundproofing, air-condition, TV with pay TV movies system, direct telephone, safe and mini bar. Designer Christophe Tollermer is in tune with all that is rich in the Mediterranean locales of southern France and Italy. The result is an ambient opulence that is always elegant and unique.
---

Residence Bassano - Paris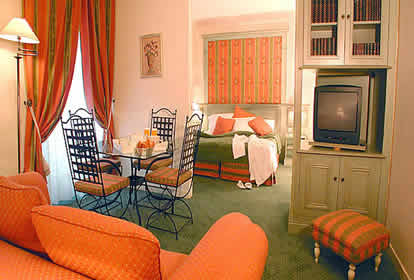 The elegantly decorated 4-star Residence Bassano is superbly located just off the Champs-Elysees

in the high fashion district of Paris. The trendiest restaurants of the city have opened just near the hotel in addition to many traditional cafes and boutiques. With just 31 rooms, this intimate property offers a warm and hospitable stay with friendly service amid luxurious surroundings. All guestrooms are air-conditioned and feature safes, cable TV, mini bar, hairdryer and room service.
---

Millennium Gloucester - London

The Gloucester is a modern luxury hotel situated in a quiet residential quarter of Kensington. The hotel has a stylish lobby area with impressive marble floors and large pillars. All the bedrooms are en-suite have air-conditioning, satellite TV, radio, telephone, mini bar and 24 hour room service. There are two restaurants: a café and a bar. There is also a large car park (fee applies) beneath the hotel. The Science Museum and Natural History Museum are within walking distance, as are both Kensington High Street for shopping and Kensington Gardens for a stroll.

---