APRIL IN PARIS!
~ Special Offer ~
Save 10%*
on travel packages
to Paris and beyond
for clients travelling
April 1-30, 2004
Contact us
*Offer limited to select hotels & services
---

Loire Valley
Discovery Tour
Renowned for its sumptuous chateaux, the relics of royal days gone by, the glorious valley of the Loire is rich in both history and architecture.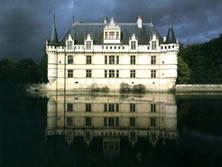 Like the river Loire, this vast region runs through the heart of French life. Its sophisticated cities, luxuriant landscape and magnificent food and wine add up to a traveler's paradise.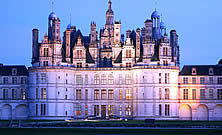 ---

Thinking of planning
a group to France?
Why not plan
a harvest tour
to Burgundy?
Come to Burgundy for a unique trip to "L'Hostellerie Bourguignonne" a haven of well-being, fine cooking and lush greenery…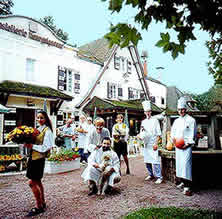 Lose yourself in the deep Burgundian countryside while learning the secrets of traditional French cooking, focusing on terrines & patés, sauces, and pastry… tour local wineries and discover their renowned wines…discover the market of Louhans and learn about local traditions and history… experience the flavors of French countryside and finish your stay in the city of light by discovering the gourmet boutiques of Paris…
Your agency's customized e-flyer is awaiting you...
---

Hot Air Ballooning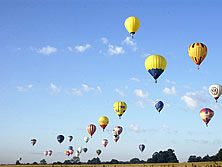 Imagine floating majestically over magnificent architectural master-pieces, flying across medieval villages and the picturesque countryside of rural France, all the while drifting in a hot air balloon guided by the winds. There are numerous departure points in France.


Your adventure begins at the take-off site with the gentle morning breezes or to witness sunset warm colors over the countryside. Next, you float away for approximately one hour, ending up with the ground crew greeting you at the landing for a traditional glass of champagne "Toast des aeronautes".
---

Amalfi Adventure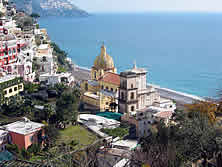 Italy's Amalfi Coast has a rich mixture of history and nature. Located in the region of Campania, birthplace of Pizza, Spaghetti, and Buffalo Mozzarella, it is a region celebrated for its climate and astonishingly beautiful landscapes. Its volcanic soil is home to grape varieties introduced by the ancient Greeks and beloved by the Romans. In our featured package you will get a dazzling introduction to Naples, capital of the region; the ruins of the ancient tragic city of Pompeii; the Sorrento Peninsula, famous for the cultivation of oranges, lemons and olive trees; the romantic Isle of Capri; the wonderful and breathtaking Amalfi coast.

"The unexpected, the irregular, the surprising, and the amazing are an essential part and characteristic
of beauty"......Beaudelaire.
This year...visit Scotland

Glencoe and Loch Leven
Scotland is divided into three main regions: the Highlands, the Midland Valley and the Southern Uplands. It is known the world over for its mountainous and beautiful scenery, for its history and hospitality as well as for its whiskey distilleries. Come to Scotland for a unique trip, to this land that has a rich, varied and fantastic cultural diversity. The larger Scottish cities include Glasgow, Edinburgh, Aberdeen and Inverness, but there are also many other towns of great interest, which are proposed in our tour itineraries.
If you're looking for ideas on what to do or where to visit for your vacation in Scotland in 2004, you have come to the right place. Art Du Voyage brings you the best Scottish hotels, guided visits and tours, activities and even mountain walks - the perfect holiday destination whether you are single, a couple or a family group.
Click below for a sample of our packages.
Highlands & Whiskey Trail
Roam Around Scotland
Classic Scotland
---

Hotel Santa Caterina - Amalfi

Located on the famous Amalfi Drive, a few minutes from the town of Amalfi, the Santa Caterina enjoys a panoramic coastal setting of incomparable beauty. The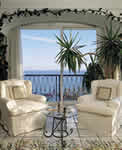 hotel site is at the summit of an extensive property, which begins along the Amalfi Drive and tumbles down to the water on a series of lanscaped natural terraces. The peninsula itself, rich in tradition and history, offers splendid touring possibilities, by car, public transport, foot and boat. Within a concentrated area, guests can enjoy any time of year lush natural scenery which ranges from alpine to tropical. The hotel has 66 guest rooms and suites. There are two restaurants. From mid-May to mid-October lunch is served on a handsome terrace overlooking the sea and pool.
Besides providing a broad selection of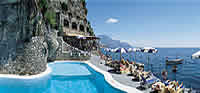 a la carte dishes, there is a five-course daily lunch and dinner menu emphasizing seasonal delicacies that are specific to the Campania region. The wine list is interesting and varied including a variety of Campanian labels, many of which are never exported beyond the region. Guests may enjoy drinks and refreshments on the adjoining sea view terrace, while those who prefer to dine in the privacy of their own terraces may order from room service until one o'clock in the morning.
---

Chateau de Bagnols - Beaujolais

Dating from the 13th Century, the Château de Bagnols is one of France's historic monuments. It is set among vineyards, forests and green hills in the heart of the Beaujolais countryside in south eastern France. Staying in one of the twelve rooms or eight apartments offers the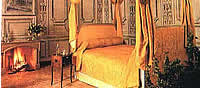 experience of being a cherished guest in historic, luxurious and relaxing surroundings. The chateau is a place of most select and exclusive nature. The ambiance is calm and welcoming ~ like that of a superbly run private house ~ allowing you to relax and enjoy the beautiful surroundings. The history of the Chateau speaks through its architecture; the moat, the medieval towers with their fortifications, betray its thirteenth
century origins; the harmony of the golden-stoned courtyard, the classical proportions and the extraordinary wall paintings tell of its Renaissance heritage, while many of the enchanting decorative details are witness to eighteenth century renovations. Little wonder the Chateau is a Grade One Listed Building. Four years have been spent lovingly and meticulously restoring this historic building to its former resplendent glory.
---

Mandarin Oriental Hyde Park - London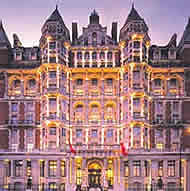 Overlooking picturesque Hyde Park and cosmopolitan Knightsbridge, Mandarin Oriental Hyde Park began life over a century ago. Having recently been restored and revitalised, its distinctive charm and hospitality will ensure that all visitors experience unparalleled
warmth and service.
The hotel features two retaurants and a bar, as well as a spa offering a wide range of luxurious treatments, and a fitness center with gymnasium, sunarium, vitality pool, amethyst crystal steam room and zen relaxation areas. Jogging maps are available for Hyde Park.