---
........The Art du Voyage monthly link with travel agents........
---
---
Soon, you will
turn the pages of our eBrochure...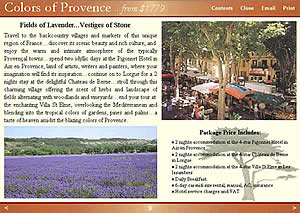 We have created a digital brochure, a web book, for you and your clients. You will receive it soon, and it will also be on our website. You will be able to save it onto your computer or send it to your potential clients by email. Each page can also be printed. So, the day you receive our eBrochure, just turn the pages, you'll be amazed...
---

Wines & Caves of Bordeaux and the Dordogne Valley
The Dordogne is an area of outstanding natural beauty, a green land dotted with farms, timeless villages of golden stone, and hilltop castles shining like visions from a medieval tale. This region is striped with vineyards, wooded hillsides and meandering rivers, where you will discover a truly irresistible destination, offering a unique blend of activities: hiking on forested paths and country lanes, visiting the stunning caves that bring back nearly 17,000 years of history with extraordinary drawings and paintings, or wandering from castle to castle. The Dordogne's glories also extend to be the gastronomic centre of France with many excellent restaurants serving the traditionally cooked local specialties of foie gras, duck, truffles, and mushrooms.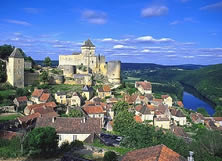 The Wine lovers will find the world famous vineyards of Médoc and St. Emilion, as well as the exceptional local wines of Bergerac, Pécharment and Montbazillac.
Enjoy a taste of old France while visiting the caves & vineyards of Bordeaux & the Dordogne Valley.
---

Special Promotions
Free upgrade guaranteed
from Superior to Deluxe room and from Deluxe room to Junior Suite
Validity:
May 01st – May 22nd
3 = 4
This elegant boutique hotel offers 1 night free for 3 nights booked
Validity
July 01st – August 31st
---

The Landing Beaches
of Normandy
This part of the Norman coast, once defended by the Atlantic Wall, was heroically pierced by the Allies during the landing on June 6, 1944. Tour the historic sites of the "D-day soldiers" and the Battle of Normandy.


Our new package is designed to help your clients discover the historic sites and beauty of this fascinating region.
---

Highlands
& Whiskey Trails
Scotland is known the world over for its mountainous and beautiful scenery, for its history and hospitality as well as for its whiskey distilleries. Come to Scotland for a unique trip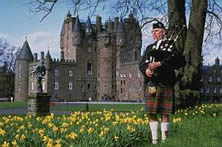 to this land that has a rich, varied and fantastic cultural diversity. The larger Scottish cities include Edinburgh, Aberdeen and Inverness, but there are also many other towns of great interest, which are proposed in our "Highlands & Whiskey Trail" itinerary.
Take off on an amazing discovery tour and see the hidden treasures that Scotland has to offer.
---
Special Promotion
3 = 4
CHATEAU HOTEL MONT ROYAL
A splendid XVIII century style chateau, just 35 minutes from Paris, offers 1 night free for 3 nights booked in superior category.
Validity:
May - December 2005
The Shores of Italy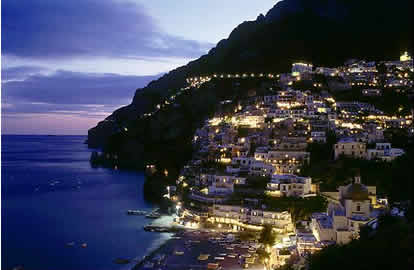 Italy's coastline is dotted with small picturesque villages and towns stacked precariously on steep, pale rocky cliffs plunging sheer into the sea.
Rapallo, the pearl of Liguria and an ancient fishing village frequented by the international jet set, is a world-famous tourist destination that has long lived through sensation and splendors, and stands on the magnificent Portofino coast.
Amalfi, the largest town on Amalfi Coast, is a small and picturesque seaside resort that offers spectacular scenery.
Taormina, settled on the hill of Monte Tauro in Sicily, dominates two grand sweeping bays, making visitors feel the magical and mythical atmosphere of antiquity while offering a dramatic and memorable view over almost one hundred miles of Mediterranean Sea.



Take off for an unforgettable voyage to the Shores of Italy and experience these stunning locals that offer an opportunity to discover a lifestyle that remains eternal.
Amalfi Adventure
Cinque Terre & Coastal Tuscany
Sicilian Fantasy
---
Albergo Pietrasanta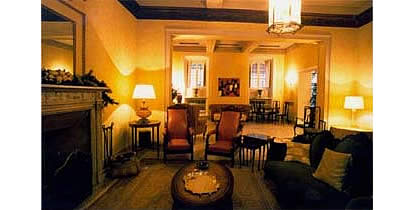 Located near the Tuscan coast, the artistic town of Pietrasanta is a convenient destination for the traveler eager to explore the artistic and architectural treasures of the region. Albergo Pietrasanta is located in the historical center of the town, a few miles from Pisa and Lucca. This grand sixteenth century palazzo has been transformed into a quaint hotel with 20 luxurious rooms, 8 junior suites, and 3 suites. The guest rooms and public spaces have been designed to respect and enhance the character of the ancient palazzo, often incorporating and preserving features such as frescoed ceilings. Contemporary art works are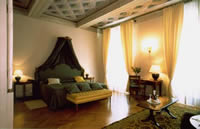 displayed in the staircases and the lounges, creating a comfortable atmosphere reminiscent of a fine private home. The lovely veranda, facing the gardens with century-old trees, connects the main building to the adjacent stables and provides a peaceful setting to relax and a read book. This charming property delivers the fastidious service of a first class hotel and houses a fitness center, a Turkish bath, and even a bicycle rental. The hotel also offers special rates for nearby restaurants, golf & tennis clubs, theaters, and beach resorts.
---
Chateau de Puy Robert - Montignac

Located in the heart of "Perigord Noir," less than 2 miles from Montignac, the Chateau de Puy Robert is an ideal starting point for the lovers of prehistory, medieval architecture, wild nature and gastronomy. This 19th century chateau, renovated in 1986 into a high deluxe hotel-restaurant by Albert and Christine Parveaux, has been built on a mound hill rock, overlooking "La Vallée de la Vézère", and surrounded by a park of 27 acres.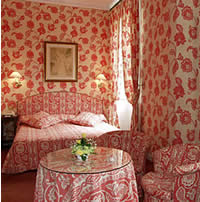 Four duplex suites and eleven rooms, all air-conditioned and tastefully decorated with romantic wallpaper, will pamper you with comfort and attention to details in this cozy and intimate atmosphere. Traditionally furnished with balconies or terraces, guestrooms also offer magnificent views of the surrounding countryside and bring the certainty of a peaceful wellness. On the first floor, lounges and a bar welcome you. Two dinning rooms, overlooking the garden, offer contemporary and sophisticated cuisine based on products of the region: truffles, ceps, and foie gras, served with local wines: Cahors, Bergerac, Montbazillac.... An outdoor swimming pool and bicycles are at your disposal for your leisure activities
---
Marina Palace Hotel - Catania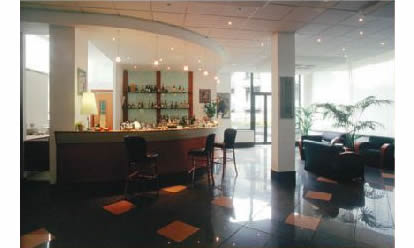 Just a short walk from the beach, the 4-star Marina Palace Hotel enjoys his particular location in the enchanting scenery of the Lonian coast to make your stay memorable. The hotel disposes of 53 luminous and comfortable rooms and suites, each equipped with the finest furnishings. All guestrooms are provided with direct phone, background music, satellite TV, internet connection, mini-bar, electronic safe lockers, jacuzzi tub, and air conditioning. In the welcome and elegant restaurant, you will enjoy typical dishes of Sicily prepared by the creative "Chef de cuisine," and a superb selection of local wine.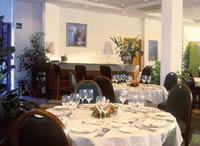 Private dining rooms are also at disposal to make your time even more special. In summer time, you can savor your meals on the roof garden, admiring the Norman Castle of Acicastello. At the bar you can enjoy your favorite cocktail and appreciate the high quality service and the courtesy of the staff. The property also offers a parking and a solarium, equipped with hydro massage, jacuzzi pool and deck chairs to relax and take a sun bath.
---
---
This newsletter is best viewed using Internet Explorer 6.0 or higher.

To view files in this newsletter
, you need Adobe Reader. If you do not have it installed on your computer, you can click on this logo to install it for free.
---
To unsuscribe
: If you do not wish to receive our newsletter, click
here
.