---
........The Art du Voyage monthly link with travel agents........
---
---

Provence à la Carte


Meet Martine & Nadine…
You will love them… based in Avignon, Martine & Nadine are specialized in sightseeing tours and transfers all over Provence. They provide your clients with a complete service to help them discover the beauty of Provence.
"Here we are! Martine and Nadine, ready to welcome you to our Provence. Let us be your guides to let you share our passion and fill you up with the history, the essence and anecdotes of this wonderful land. When it comes to "Luberon" we just love it!! Follow us to the famous hilltop village of Gordes, stroll around its typical Provencal market where our market gardeners offer you a complete pallet of French fruit and vegetables, herbs and olives you've been longing for. Driving further east, imagine having lunch in a 16th century old house in a small hamlet hidden in the mountain surrounded by lavender fields. After relaxing by the fireplace and listening to some old French music, we roll down to Roussillon, our Provencal Colorado!! Every picturesque street is a delight for art lovers. Then, it will be time for options: Plenty of other hilltop villages are worth a visit - Bonnieux, Lacoste (our favorite) Menerbes, Oppede - all those so well depicted by Peter Mayle in his books.
See you very soon!"
- Martine & Nadine -
---

Luxury Barging Adventure
Have you ever thought about discovering Provence on a barge, cruising along its picturesque canals? It's a travel experience beyond the ordinary. Take off on a cruising expedition on the canals of Provence through magical places, ancient towns, castles, and vineyards. As you move down the inland waterways, the barge very quickly becomes a familiar home away from home, with friendly staff, meals and no need to pack, repack and move from place to place, the barge travels in a slow and relaxing pace.
For more information about our itineraries, click below:
Cruising on Le Phenicien
Afloat in France
---

Spring Promotion
3 = 4
Sophisticated & stylishly transformed stone farmstead embraced by 37 acres of vineyards offers 1 night free for 3 nights booked. This includes half-board, drinks, aperitifs, and afternoon tea.
Validity: April & May 2005
On the roads of
Provence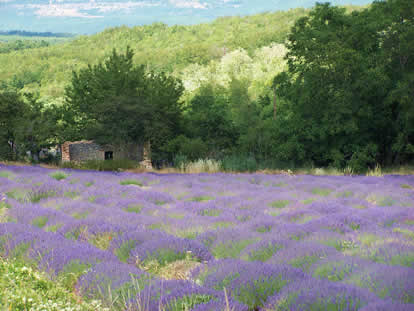 Nowhere else in France, a country of contrasts, can you find a greater diversity than in Provence. The region is the virtual triangle of the Alps, the Mediterranean and the Rhone River. From the mountain slopes of Haute Provence to the ranches of the Camarque, from the "Grand Canyon" of the Gorges du Verdon to the fertile plains of the Rhone – the scenery is truly spectacular. A land of history and culture, whose name by itself recalls images, scents and colors. You know well Cezanne's landscapes, immortalizing the majestic Sainte Victoire Mountain and images of Provence preserved by Van Gogh.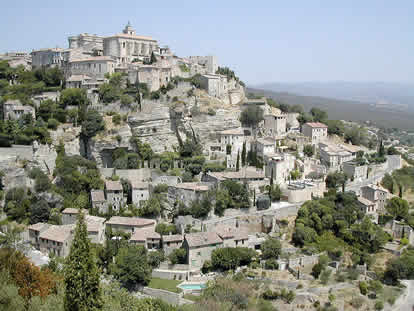 This picturesque region offers a landscape of many distinct characters and contrasts. There are lush river valleys and alluvial plains which follow along the sides of Rhone River. In a few miles, one can move from a rocky plateau covered with lavender bushes and dancing cicadas to the beautiful coastline dotted with quaint fisherman's villages. Provence includes vast protected areas where you feel you are the only person on Earth!
Embark on a journey to the South of France and discover the vivid landscapes, the intense flavors and colors, and the art of good living that make this region so spectacular. Art du Voyage offers your clients the most memorable holidays in charming hotels where they will be introduced to remarkable places by knowledgeable guides.
Take a look at some of our Provence packages:
The Spirit of Marseille
Jewels of Provence
Villages of Provence
Colors of Provence
Flavors of Provence

---
French Country Houses


When the softness of the first days of Spring appears, the villages of Mouries & Menerbes regions dress up in pastel colors and scents of Provence. Hanging to the hillside and overlooking the vines, both the Luberon & the Bouches du Rhone offer a unique outlook over the beauty and nobility of the surrounding countryside. Spend a week in a Provencal country house to discover the atmosphere of a family home, where the scent of thyme, rosemary lavender and mint revive your senses.
For more information on two great properties, click below:
Mas de Payan
Villa Grenache
---
Hotel Beauvau - Marseille


Overlooking the Vieux Port and benefiting from an enviable location right in the heart of Marseille, the Beauvau was built in 1816 and is the oldest hotel in the city. This former palace has welcomed a succession of illustrious guests, including Lamartine, Cocteau and Chopin. The property was completely renovated between 2003 and 2004. The 72 air conditioned, soundproof rooms
feature real antiques and burnished woodwork, Provençal-style decor, and plush carpets, all comprising the genuine old world charm of this intimate urban hotel. Combining modern comfort with stylish Olivades fabrics and Louis-Philippe period furniture, all guestrooms are equipped with mini bars, cable TV, and Internet access. Breakfast is served in the third-floor dining room, with breathtaking views over the old port and the fish market. The property is right around the corner from the tourist office and walking distance to many points of interest.
---
Chateau de Berne - Lorgues


Ideally located in the heart of vineyards and especially created to provide a luxurious atmosphere, l'Auberge welcomes those passionate about Provence. For guests, l'Auberge represents the opportunity to experience the uniqueness and tranquility of its stunning location. Each bedroom and suite is elegantly decorated to an individual style and has its own balcony or sun terrace.
All rooms are air-conditioned and equipped with stereo and television and every effort has been made to create an environment in which you can completely relax, with the beautiful outdoor swimming pool, magnificent gym and tennis court. Whether it be in the dining room or on the shaded terrace, meals characterize the true taste of Provence.

Organic vegetables grown in the gardens at Chateau de Berne are used by the chef, and local supplies are scrutinized for similar degrees of excellence. These tones of l'Auberge come from Chateau de Berne's soul: Provence and its "Art de Vivre".

Added value offer:
VIP treatment & welcome bottle of local wine.
---
Chateau de Montcaud - Sabran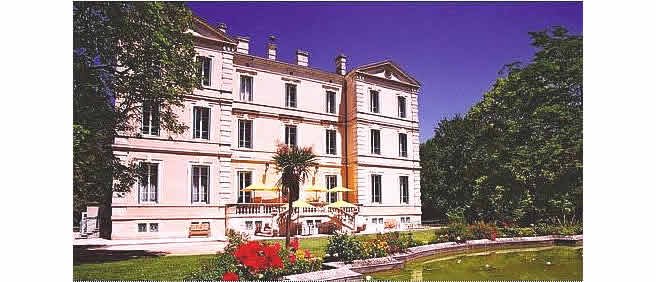 Nestling in the vineyards of the Côtes-du-Rhone, the Château de Montcaud will transport you into a Provencal fairy tale, where your imagination takes over. The property has everything you look for: lawns, ornamental lakes, ponds, a pool, cool groves and sumptuous trees, little paths inviting you to take a stroll, benches for quiet reverie, a romantic grotto… The 29 guestrooms, the wooden paneling, the floor tiling, the fireplaces and the painted ceilings have been restored to their former glory.

The two duplex suites now offer a private solarium and a Jacuzzi. Every attention has been paid at Montcaud to enhance the harmony and deepen your sense of well being.
The restaurant offers gastronomic cuisine. The Chef only uses the freshest seasonal ingredients to whet guests' appetite with his roasted langoustines, his mini-crystallized lemons à la badiane, his pistachio-coated rack of lamb with gentian juice, his delicate and crisp tart of glazed fennel and bitter-almond ice cream. The wine menu is infused with the wines of the neighboring vineyards, Cotes-du-Rhone and Châteauneuf-du-Pape.
The basement of the Château houses a fitness suite with sauna, jet-shower and gym. Outside you will find a heated swimming pool, a tennis court, table tennis, and a fitness course which winds its way through the eleven acres of semi-wild parkland
---
---
This newsletter is best viewed using Internet Explorer 6.0 or higher.

To view files in this newsletter
, you need Adobe Reader. If you do not have it installed on your computer, you can click on this logo to install it for free.
---
To unsuscribe
: If you do not wish to receive our newsletter, click
here
.